Often times I see people struggle with evaluating the value of a community's fees and amenities so I wanted to take a few moments to explain some facts to help you choose. This is the second time I am writing about this subject because it is really really important when selecting a new home when you have what seems like, so many choices!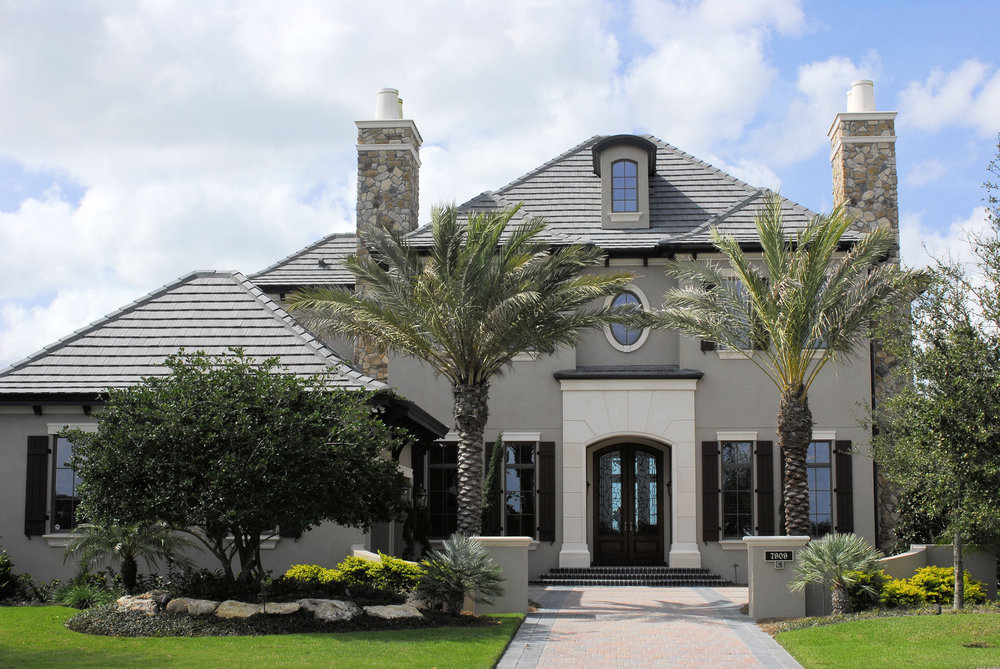 First of all, CDD fees are not BAD! What is a CDD fee? A Community Development District is a formation by the developer of a community to manage the creation of and maintenance of a community's amenities. There are two parts to a CDD fee which is paid in your tax bill. There is the bond portion and there is the maintenance portion. If you compare the maintenance portion with a typical HOA fee with comparable amenities, they will likely be comparable in expenses as well because the cost of maintaining similar community amenities should not vary by that much. The bond portion pays for the loan to implement the amenities that the community has to offer. These are also not for profit so there is always a budget you can review to know exactly where your money is going.
I know you will see signs around St Johns County and all of northeast Florida that will tell you, "We Have No CDD Fees", but what is that really trying to portray? It is a statement to get you thinking to check "them" out and that CDD fees are "BAD" or that they are great because they don't have them.
Here is the truth. You will always get what you pay for. Most communities without CDD fees will have the amenities for the community tied into the the price. Therefore, the price per square foot will likely be higher than other comparable neighborhoods with a CDD fee.
Don't Judge Book by its Cover!
Another warning I will make is not to judge a book by its cover. Every now and then I hear a client say "I don't want that community because I don't want a CDD!" A community may have a CDD, but not every house will have a bond to pay. Some homeowners pay the bond portion off to lower their expenses. Some developers also pay off the bond portion in times when homes are not selling as quickly as normal to give incentives to purchasers. Whatever the case, never judge a home by the community's CDD fees. You, as a purchaser, can negotiate that the seller pay a portion of the CDD bond off at closing so you can literally have no CDD bond at all.
When selecting a community for your new home, look at your lifestyle and family size. What amenities do you really want? What amenities do you think you would use, if not now, then at some point? What amenities do you know you would never use and do not wish to pay for? Once you know this, your Realtor can narrow down the search for communities that offer your family the best match and you can then begin the comparison to ensure your family is getting the best value!
If you are thinking of Buying or Selling or just have a few questions, call me, Stina, at Augustina Realty today at 904-671-7160. I would love to assist you!
If you are thinking of selling or shopping new homes for sale in Saint Augustine, Saint Johns, Nocatee, Ponte Vedra and all Jacksonville surrounding areas, call your boutique services company, Augustina Realty today at 904-671-7160 to get started today! We are Nocatee certified and offer a convenient office location in World Golf Village. Visit http://www.AugustinaRealty.com to search the MLS like a realtor does or call us for a customized search today!
Saint Augustine Realtor and Licensed Real Estate Broker, Stina Antonopoulos is an Award Winning Top Producer at Augustina Realty specializing in residential sales, rentals and property management in St. Augustine, Saint Johns, Nocatee, Ponte Vedra and all Jacksonville areas, call your boutique services company, Augustina Realty at 904-671-7160 to begin today!