Is your home address a good fit for your Happiness?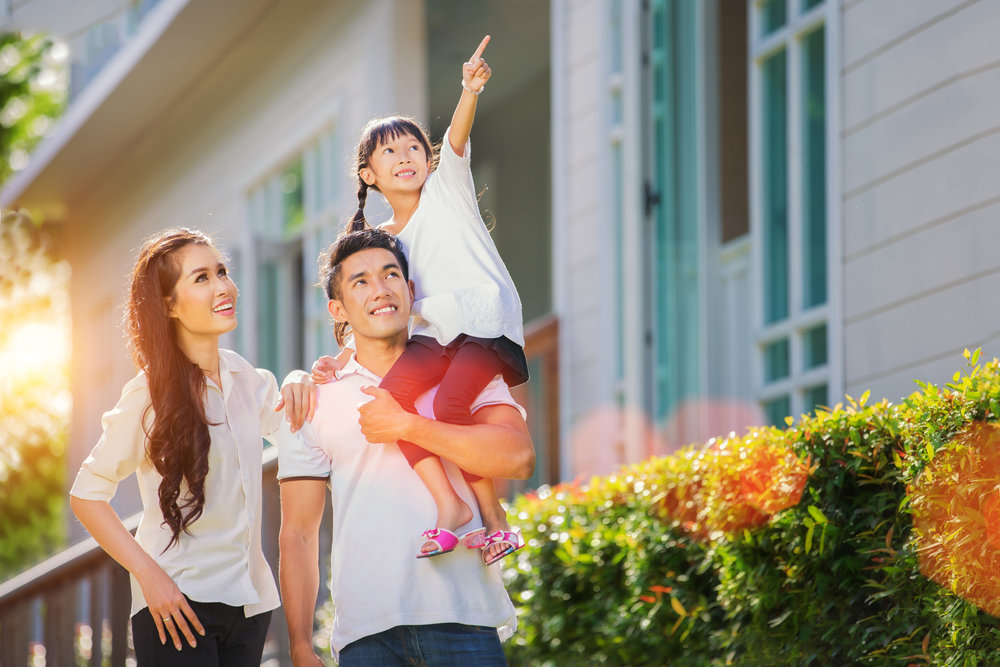 I have several clients who will only buy a home based on the house number or also referred to as House Numerology. Since numbers are referred to as vibrations, your house number or apartment number creates an energy in your home. I made it a point to learn about it so I can help my clients select a happy home for them. Making sure that energy is a match for your lifestyle is a very important factor for many so let's see how your home measures up.
First, calculate your house number or apartment number by writing it down. For example, mine is 311. Next, add each number together to find your number, until you have a single digit. Example 3+1+1=5. 5 is my home energy number.
Now lets see how you roll!
Home 1: This home promotes independence, ambition, drive and leadership. This home can be a strengthening vibration for self-confidence, determination and character. The challenge with this type of vibration is the lack of partnership and lots of "self" energy. This is especially true if your home adds up to 19 which is considered a karmic lesson number. You may feel yourself feeling unsupported or having too much work.
Home 2: This cozy atmosphere will make others feel welcome, nurtured and loved. This space usually is a great place for those who love to be around lots of photos of family and friends and a great space for intimate gatherings. It is also a great energy for partners who love togetherness. This energy fosters intuition and balance. The downside to this home is the high emotions can also lead to overwhelm with sensitivity, taking things too personally or needing constant attention or affection.
Home 3: This is a very cheerful and upbeat energy which fosters creativity and full self-expression. It is a great energy for singles, artists, couples or families who like to live life to the fullest. The downside of this vibration is a tendency to be scattered or less focused and overindulge in spending.
Home 4: This vibration is a solid and protected environment being the most grounded of all. This is a great vibration for investments or even education. This is an ideal home if you prefer stability over change. If you like adventure or variety, you won't find that here.
Home 5: This is a great vibration for those who love to party and socialize and is great for having people over and entertaining guests. Its perfect for those who love travel, freedom and trying new things. This home promotes variety and change and can lead to an over indulgence in food, sex or alcohol. If you are prone to addiction you may want to avoid a 5.
Home 6: This vibration creates a sanctuary of beauty, love and harmony. It is perfect for couples, families or artistic folks because it is a very balances energy. People will immediately feel welcome in this space. Almost everyone can feel happy in a 6 home. The vibration promotes responsibility and family so you may find yourself lacking self-care in this home, while too busy caring for everyone else.
Home 7: A private or secretive vibration is ideal for those who might be writers, researchers, spiritual seekers as it promotes tranquility. You can have thrilling spiritual or intellectual insights in this home. The downside is it may be too isolating for you or lonely at times.
Home 8: This is the vibration of prosperity and abundance and is ideal for entrepreneurs or those who are career driven. It also promotes passion. If you are looking to expand your status in the world, this is a great fit for you! The downside of this home is with big gains there are also big losses. You will always want more – more everything leads to more spending and usually to impress others. This dream home can turn into a money pit if you are not careful.
Home 9: This vibration is an idealistic energy promoting universal love and compassion. Intuition will be at an all time high. People will be drawn to your home. Feelings will need to be expressed and you will find many emotional rewards. The downside is you can find yourself dwelling in the past or fear abandonment or rejection.
Master Numbers
Home 11 aka 2: Intuition and Illumination is vibration here representing gateway of new growth. You will be inspired with new ideas, creativity and innovation with leadership and creativity. This is the number of LIGHT. All people must be aligned with their truth to live here or you will begin to get into relationship struggles.
Home 22 aka 4: The number of STABILITY. This home governs all finances, career, physical body and family matters. Balance may be the challenge in this home.
Considering a new home? Stina and her team can help you sell and find the right new home for you, and coordinate everything soup to nuts. With the sale of your home and a new purchase, ask about our two punch incentives too!
For a no obligation conversation about your personal real estate needs and an honest professional opinion, please give us a call.
If you are thinking of Buying or Selling or just have a few questions, call Augustina Realty today at 904-671-7160.
If you are thinking of selling or shopping new homes for sale in Saint Augustine, Saint Johns, Nocatee, Ponte Vedra and all Jacksonville surrounding areas, call your boutique services company, Augustina Realty today at 904-671-7160 to get started today! We are Nocatee certified and offer a convenient office location in World Golf Village. Visit http://www.AugustinaRealty.com to search the MLS like a realtor does or call us for a customized search today!
Saint Augustine Realtor and Licensed Real Estate Broker, Stina Antonopoulos is an Award Winning Top Producer at Augustina Realty specializing in residential sales, rentals and property management in St. Augustine, Saint Johns, Nocatee, Ponte Vedra and all Jacksonville areas, call your boutique services company, Augustina Realty at 904-671-7160 to begin today!