You should always love where you live. If you happen to be looking for a new place to call home, I have gathered the TOP TEN REASONS why my family loves living in St Augustine exclusively for you.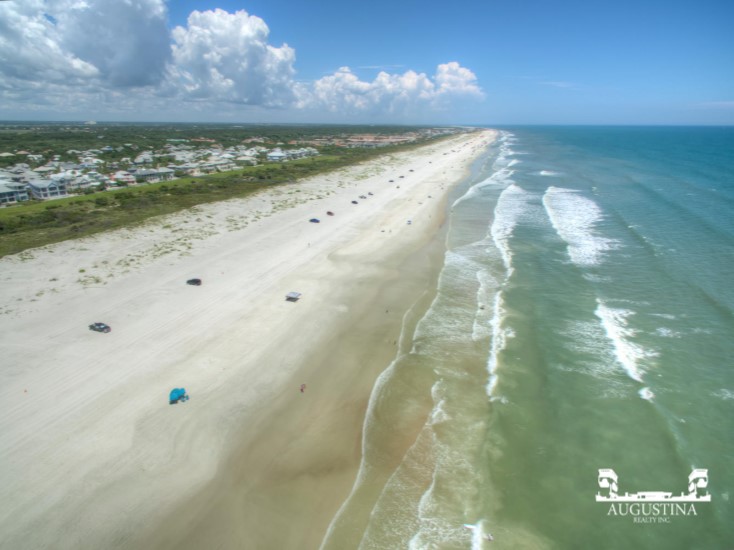 Reason 1 - St Augustine is located in St Johns County, which while not exclusive to Northeast Florida, is known to have some of the best rated public schools in the State. We wanted a quality education for our daughter and there are an abundance of great schools throughout the area. The area is also home to many Universities and close to other great State Universities as well. There are an abundance of things to do with children and family friendly restaurants.
Reason 2 - The Weather is amazing. Typical Florida warm climates for Spring, Summer and Fall with winters that resemble Spring and Fall in the Northeast. In some areas, you can experience some changes of color in the leaves, without dealing with snow. We have gorgeous white sandy beaches from Amelia Island and Fernandina Beach through Neptune Beach, Jacksonville Beach, Ponte Vedra Beach, Vilano Beach, and the beautiful St Augustine beaches.
Reason 3 - There is no state income tax, no city income tax, lower sales tax depending on the county you are in and lower property taxes than other popular destinations in Florida. With the new tax plan, the property taxes that can be deducted are now capped, making it even better to live in Northeast Florida!
Reason 4 - There is Industry here. Jacksonville is a beautiful city and is home to many corporations with an emphasis on aerospace such as Boeing, Northrup Grumman and so many others. Northeast Florida is also home to many of our amazing veterans, making our neighbors some of the finest we could ask for.
Reason 5 - Northeast Florida has many Foodie Spots. My husband and I love great food and dining options and there is no shortage here. Like many areas, sometimes you have to look beyond all the common restaurants but there is an abundance of great dining options throughout the area.
Reason 6 - The area is quite diverse. There are lots of unique areas all within a 1.5 hour drive and there really is a great neighborhood for every lifestyle. There is also an abundance of new home options if you prefer newer.
Reason 7 - South Florida or the mountains of Georgia and North Carolina are only a short drive away for every type of road trip you may want. We also are only two hours away from Orlando and with Florida resident passes, make it easy to take random weekend getaways.
Reason 8 - There are SO MANY FESTIVALS throughout the year!!! From Music Festivals, Seafood Festivals, Strawberry Festivals and so many more, there is almost always something to do!
Reason 9 - There are great Farmers Markets and Farms you can visit for hayrides, pumpkin patches and so much more.
Reason 10 - It's simply beautiful here.
So that's it in a nutshell! If you are interested in calling Northeast Florida your next home, please reach out to me as I would love to help you make the move!
For a no obligation conversation about your personal real estate needs and an honest professional opinion, please give us a call.
If you are thinking of Buying or Selling or just have a few questions, call Augustina Realty today at 904-671-7160.
If you are thinking of selling or shopping new homes for sale in Saint Augustine, Saint Johns, Nocatee, Ponte Vedra and all Jacksonville surrounding areas, call your boutique services company, Augustina Realty today at 904-671-7160 to get started today! We are Nocatee certified and offer a convenient office location in World Golf Village. Visit http://www.AugustinaRealty.com to search the MLS like a realtor does or call us for a customized search today!
Saint Augustine Realtor and Licensed Real Estate Broker, Stina Antonopoulos is an Award Winning Top Producer at Augustina Realty specializing in residential sales, rentals and property management in St. Augustine, Saint Johns, Nocatee, Ponte Vedra and all Jacksonville areas, call your boutique services company, Augustina Realty at 904-671-7160 to begin today!